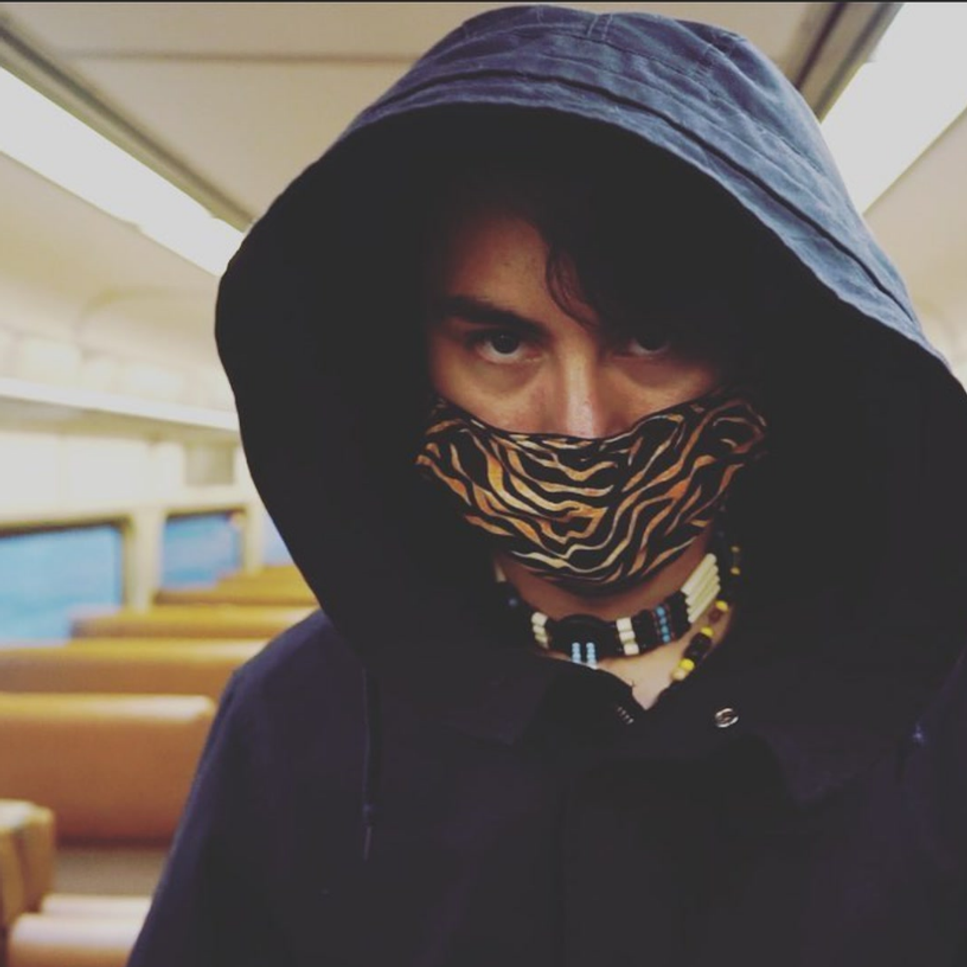 Club Masters Electronic Press Kit
aka Joaquin Galvan; Musician , Producer, ChicanX Artist
Joaquin is a native of Salt Lake City educated at the Local University of Utah he studied Anthropology and Modern Dance. Since an early age Joaquin has always loved music. He competed in the classical piano festival in his teenage years and was a part of the jazz band at his high school. His first job was as a yard worker in his neighborhood at the age of eleven. He was hired by his neighbor too mow her lawn. From their her expanded his business to the rest of the neighborhood where he worked every summer cutting and blowing the lawn. He was involved in a cultural exchange program called AMIGOS de las Americas which is an NGO that permits American teenagers to live in Latin America for the summer in a cultural exchange. During his experience he live in the southern Azuay region of Ecuador with a family a hour outside of the city of Cuenca. When Joaquin returned from this experience he was greatly moved by what he learned decided to change in initial desire to pursue the army and instead pursue the arts. He was a member of a dance group that went by the name of Porridge for goldilocks and had a solo in a hip hop piece entitled "Warriors of Light" choreographed by the UCLA professor Jackie Lopez aka Miss Funk.
He is a member of two music collectives in Salt Lake City; the Ableton Live group and a University group that went by the name 73' Til Infinity which are currently not active. He is an avid musician in the Salt Lake underground community and this year was added to the Hear Utah Music Catalog at the Salt Lake Public Library (HUM).He is a pilar of the Arts for a Local recovery gym, and certified as a Hip Hop Therapist. In the next year he plans to get Ableton Certified and work with teenagers in recovery. In the next four years he plans of releasing at least two albums. One consisting of Hip Hop and Native American genre. The other mainly electronic and Classic repertoire.
Joaquin Galvan
kino.bandzoogle.com
Education
Masters of Music Candidate Southern Utah University
University of Utah Bachelor of Arts: Anthropology
Minors: Modern Dance
Fit to Recover Creative Arts Pillar
Hear Utah Music (HUM) artist
Finalist in the Hip Hop Lockdown Edition for U92.5
Utah Division of Arts&Museums Emergency Funds recipient
Music
DAWs of choice
Ableton Live (Primary)
Pro Tools
Garage band
Relevant Course work : Music for Dancers
Languages- English, Spanish, Nahuatl

Relevant Work experience:
Album release 2021:
'TIL DEATH
Deeply Rooted Concert IV March 2021
 
DIY Booth 2021: American Shaman Artwork; Screen prints and Native American artwork
 
Beats Rhyme and Life Mentor 2021: Helping at risk youth write and perform hip hop
Spotify, Amazon Music, Soundcloud, and Apple music artist: Club Masters
Ableton Live Salt Lake Group member
Fit to Recover biweekly song writing meet up
Mestizo Coffee House 2021: featured coffee shop artist.
Bridge Over Barriers Art Mural –worked with nationally recognized artists as a "youth artist" on Utah's largest public mosaic art project 2012.
Location: 300 North and 600 West
Performances:
In a Walnut Shell – Senior Piece 2014 Pau Hana Spring 2014
Graduate Piece by Carly Schaub 2014 Gender Power 2016
Warriors of Light 11/12/16 Metro Club July 2016 Creator's Grid 2016
Deeply Rooted III 2019 Performance
Deeply Rooted IV 2020 live performance
Pop-up Market 2021 Performing Artist
Press Photos
Sample Track
0:00/2:37

0:00/2:46

0:00/6:19